Our Safety Protocols
---
Learn more about how we minimize the spread of infection and the risk of COVID-19 transmission
---
To Our Patients and Communities:
We hope this finds everyone well and staying safe at home. We wanted to update you about what we do every day to minimize the exposure of our patients and team members to any pathogens, including the new Coronavirus, COVID-19.
We have always followed Universal Precautions as recommended by our governing bodies for the safety and welfare of both our patients and staff. Remember, we are constantly trained in preventing the spread of infectious diseases such as influenza, HIV, hepatitis and tuberculosis.
In our non-clinical areas, we are increasing our diligence in wiping our counters and doorknobs multiple times during the day with disinfectant wipes. We have hand sanitizer available in the check-in and check-out areas, and in the reception room for your use.
---
Examples Include:
---
Always wearing new, disposable gloves while treating each patient.

Wearing a facemask covering our mouth and nose and protective eye wear while treating patients.

Thoroughly scrubbing our hands with antibacterial soap between every patient.

Cleaning the treatment chair, the countertops and cabinets in the room after we see each patient with the highest-level disinfecting agents designed for hospitals and other healthcare settings.

All our instruments are run through a medical dishwasher, individually bagged, and heat sterilized to medical facility standards.
---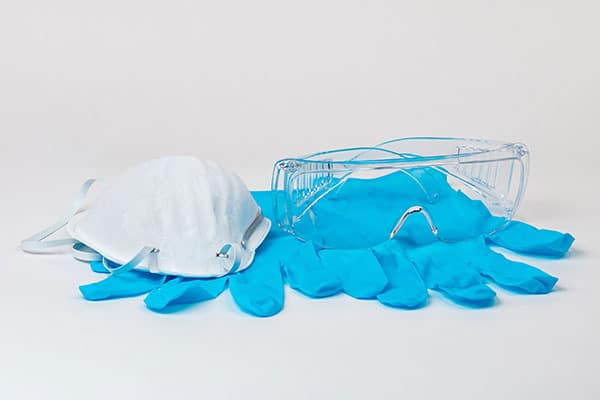 ---
During this new normal with COVID-19 we ask our patients and families for the following:
---
Complete the online COVID screening form prior to your appointment. Click here to access the form.

Please limit the number of family members attending appointments to only those necessary.

Magazines in our reception areas have been removed to reduce the chance of cross contamination.

If you have traveled domestically or internationally within two weeks of your scheduled appointment please inform us.

If any member of your family is feeling ill, please call our office to discuss your appointment.

Please do not come into the office if you have cold symptoms such as coughing or sneezing.

We are going to minimize our team's physical contact right now with patients and families, so we have asked our team members to practice courteous professional social distancing.
As the CDC, the New Jersey Dept. of Consumer Affairs as well as the American Dental Association and the American Academy of Periodontology adjust their recommendations and regulations, we will stay compliant.
We trust that you will feel at ease when it is time for you to visit us for your treatment and if you have any questions, please feel free to contact us at your office of treatment.
If you feel you have an emergent condition please do not hesitate to contact us for guidance and treatment as needed.