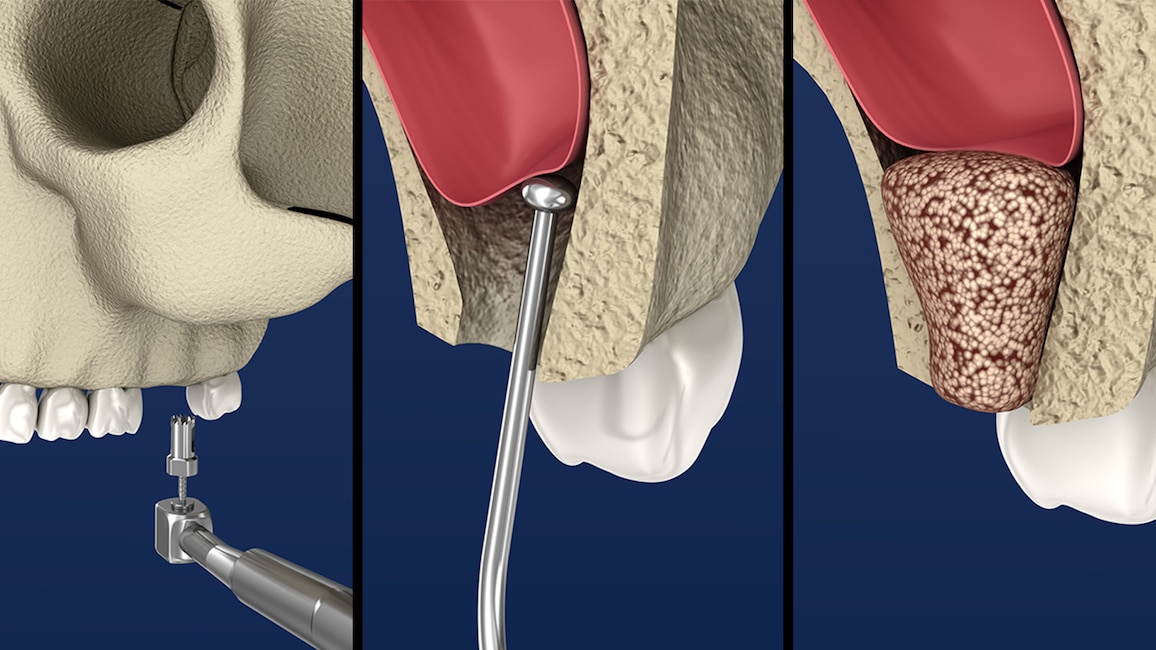 ---
---
What is a Sinus Lift?
---
A sinus lift is a procedure to increase the amount of bone in the upper jaw. Some patients do not have sufficient bone in the upper jaw because of tooth loss, bone loss, or low sinuses. Sinus lift surgery involves adding bone to increase the amount of bone in the upper jaw so that an implant can be placed. 
The bone graft will encourage the regeneration of the patient's native bone to grow thicker and stronger, when the area is fully healed Dr. Cabassa will inform you when an implant can be placed.
---
Benefits of a Sinus Lift
---
Sinus lift surgery offers many benefits: 
Makes a dental implant possible. If the bone in your upper jaw has deteriorated too much to support an implant, a sinus lift can make it possible. 

Promotes bone health in the jaw. Healthy bone structure in the jaw is important for your dental health. A sinus lift makes your jaw bone stronger to support your existing teeth as well as dental implants.
---
Are You a Good Candidate for a Sinus Lift?
---
Sinus lift surgery may be recommended if you are interested in replacing a tooth that has been missing for an extended period of time or that was previously replaced with a bridge. When a tooth is missing the support structures for that tooth will weaken and dissolve, including the jaw bone. This can also happen with a bridge because there is no replacement root preserving the jaw bone and this will cause bone loss. You may be a good candidate for a sinus lift if you want to get a dental implant or implant-supported dentures. 
---
Why Choose Perio Implant Specialists of NJ?
---
Dr. Cabassa is highly qualified in the field of implant dentistry and periodontics. When it comes to sinus lift surgery, you need a periodontist with experience to ensure your procedure is successful. Dr. Cabassa has performed many successful sinus lift surgeries that have produced the desired results, allowing patients to get the dental implants they need for improved dental and oral health. Our top priority is the comfort and satisfaction of our patients.
---
Frequently Asked Questions
---
---